Salisbury School Students Engage with History at OMHC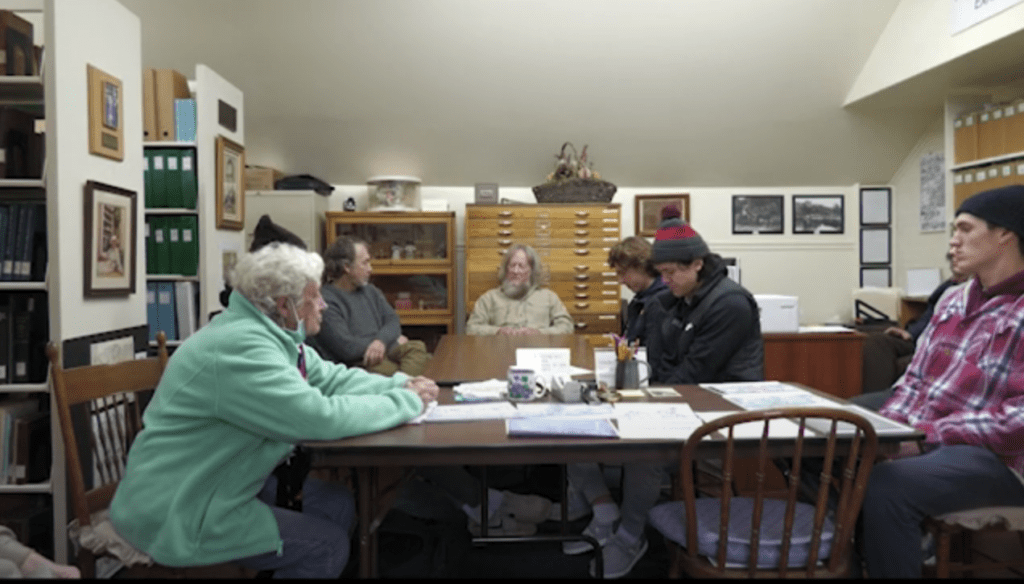 A few months ago, students and teachers from Salisbury School, a private college prep high school in Salisbury, Connecticut, visited the Old Mystic History Center in order to conduct research into the Pequot War. Here they talked with OMHC Board members and OMHC staff member, Marcus Mason Maronn, a direct descendant of Captain John Mason.
The research trip is part of an ongoing commitment of the School and the Coloring Our Past initiative to empower students in the role of public historians, emmersing themselves into the documentary record, driving research goals and creating publicly available historical narratives. Here is the finished documentary published on You Tube — The Pequot War.
Check out Coloring Our Past on YouTube for more Salisbury School student-driven scholarship.