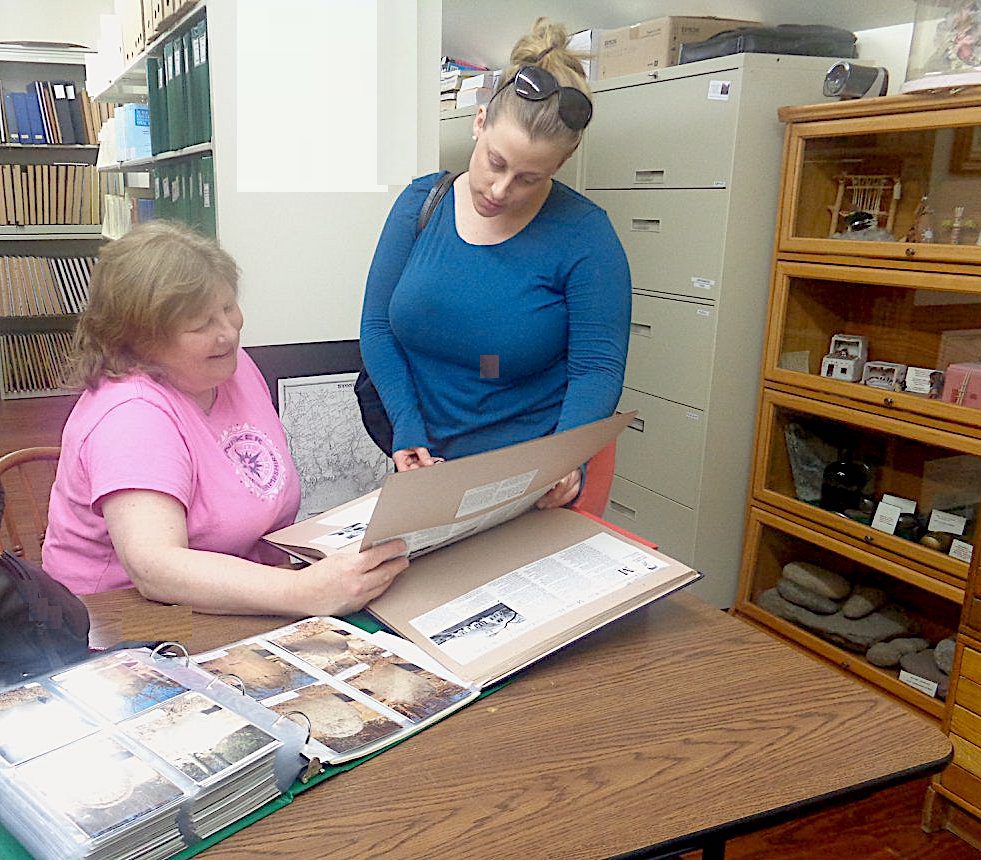 The Old Mystic History Center's resources feature photographs, personal papers, administrative records, books, and objects that document the rich and diverse history of Old Mystic, Connecticut, and greater New London County. Various forms of primary source materials are located within the Archival Collections, while secondary literature can be found in the Butler Research Library. Both serve as vital sources of information for researchers, genealogists, educators, students, and interested public members.
Our strengths are genealogy, Indigenous communities, and local history, but you might find other interesting items along the way. While our collections may help you find your roots and locate exactly where these people lived, many of our documents will tell you specific details about what your ancestors did for a living, whether or not they "got into trouble", and what church they attended.
Old Mystic History Center Collections
The OMHC's collection of original manuscript materials contains many unique items. Visitors can access daybooks, diaries, land deeds, receipts, tax lists, Mystic bank account books, blueprints and plans, and commercial industry records relating to the history of Southeastern Connecticut from the 17th to the 20th Centuries. Our Indigenous Collection includes Butler's anthropological field notes, Connecticut Indian overseer records, indentures, deeds, and other community records. Ms. Butler's handwritten anthropological and archaeological primary source records are one of a kind – that makes them unique and extremely beneficial for research.
The Center's archives include many notebooks of Eva Butler's transcriptions of town, county, state, and regional primary source materials, providing access to hard-to-find government records.
Our manuscripts, including the scrapbooks, are currently being indexed and digitized by volunteers. Copies of these digital scans are available for purchase. In addition, the Center's tape recordings have already been digitized. These recordings can be heard by appointment at the Center. The archives also contain scrapbooks of newspaper clippings dating back decades and cover a wide range of topics, many of which are relevant to today's headlines.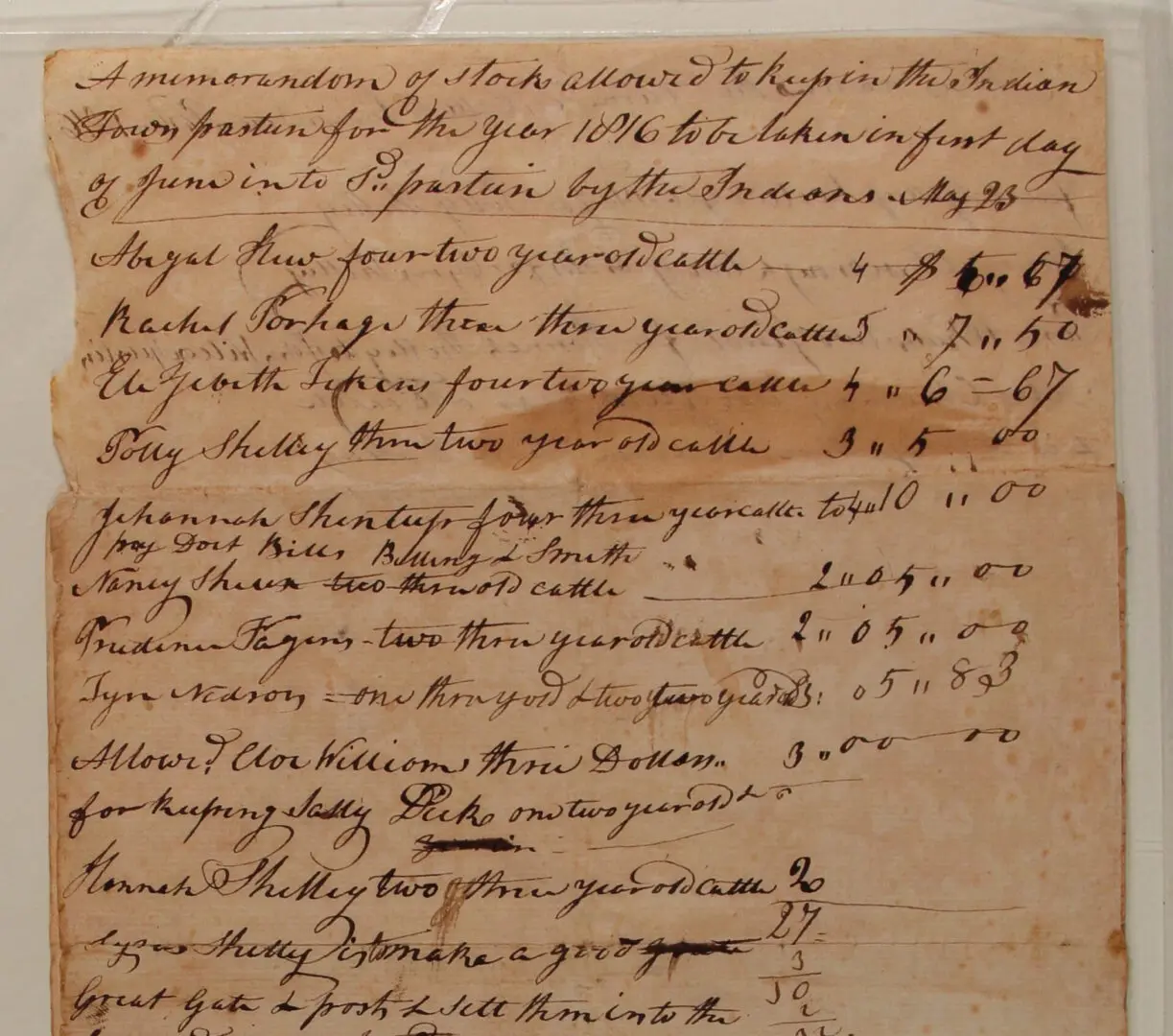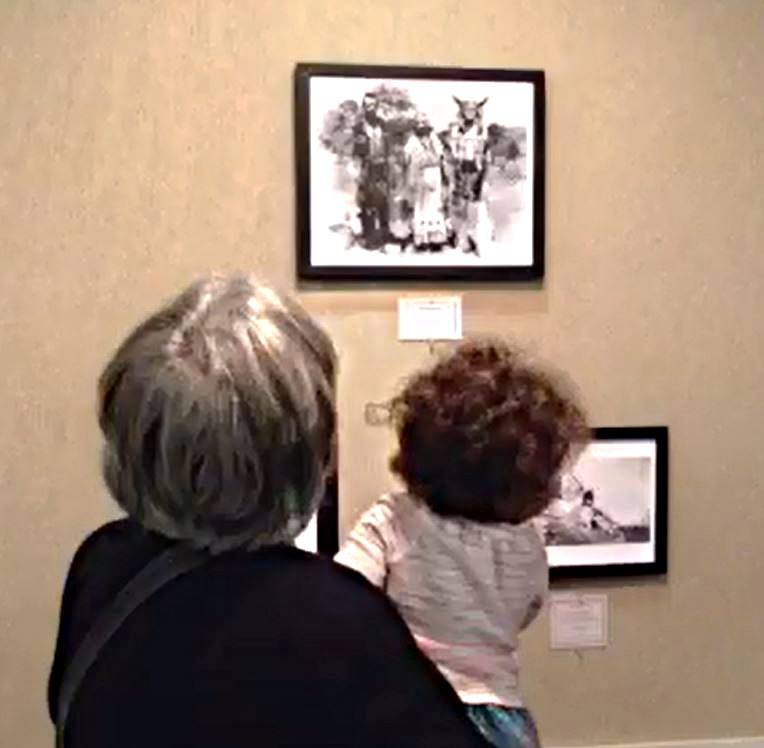 The OMHC's image-based collection includes photographs, postcards, prints, plans and drawings, and maps. Our collection of photographs and glass negatives includes Elmer Waite's works. Elmer Waite was a leading New London photographer of the mid-nineteenth century. Additionally, we have individual family photo collections, photos of old homes and businesses, and vintage postcards and advertisements. We have copies of many locally oriented maps from the colonial period, including Adrian Block's early map of Long Island Sound and 18th and 19th-century maps of Old Mystic, Mystic, Groton, and Stonington. Researchers can purchase copies of our images. Please enquire by email or phone call about costs and procedures.
The Center also holds a significantly large Indigenous artifact collection from Southeastern Connecticut. It includes many stone tools and projectile points, as well as beadwork, baskets, and pottery. Information about the collection is currently being updated and entered into the Center's catalog.
Among the numerous objects in the OMHC's collection of local importance are the original accountants stand-up, slant top desk from the Mystic Bank's early days. This desk had remained in the protective custody of the Schoonover family for several generations. In addition, we recently received the four-masted model schooner "Ruth" made sometime around 1875-1900 by Old Mystic resident Charles Q. Eldridge.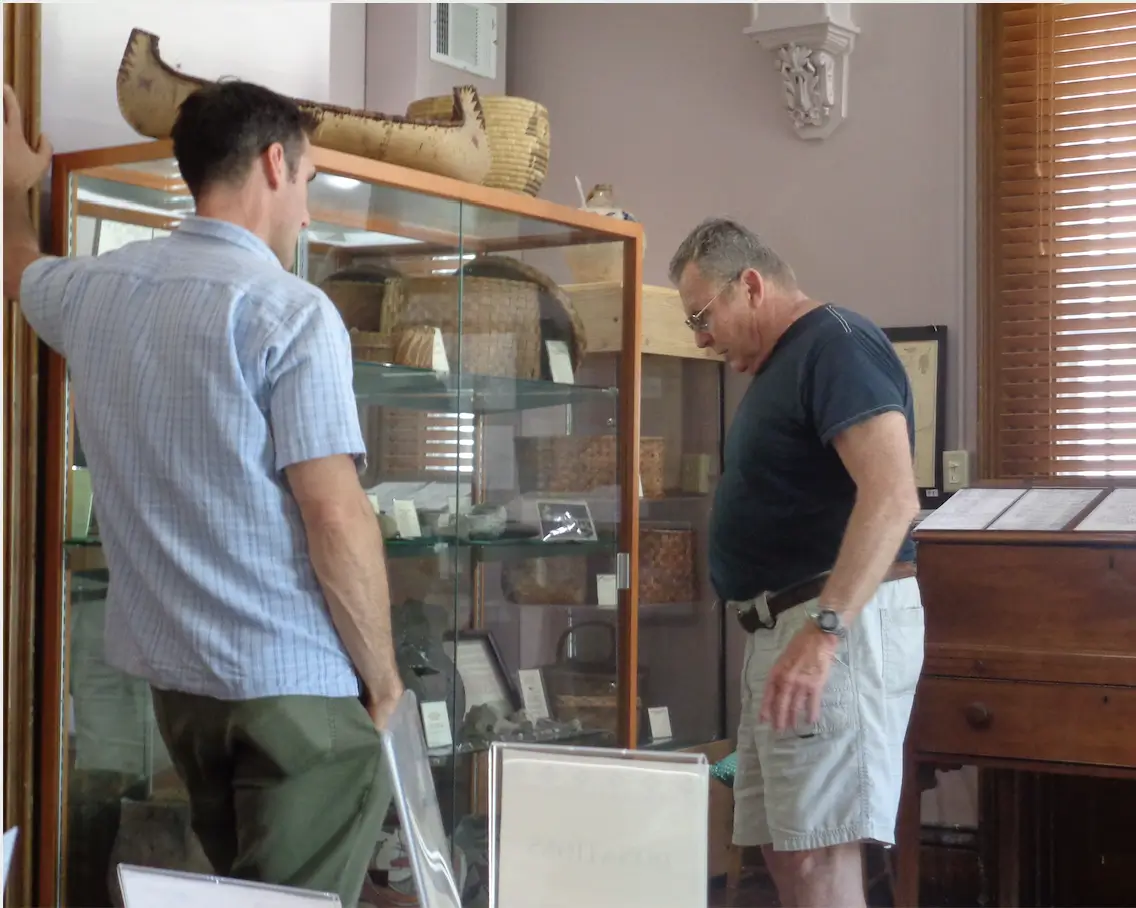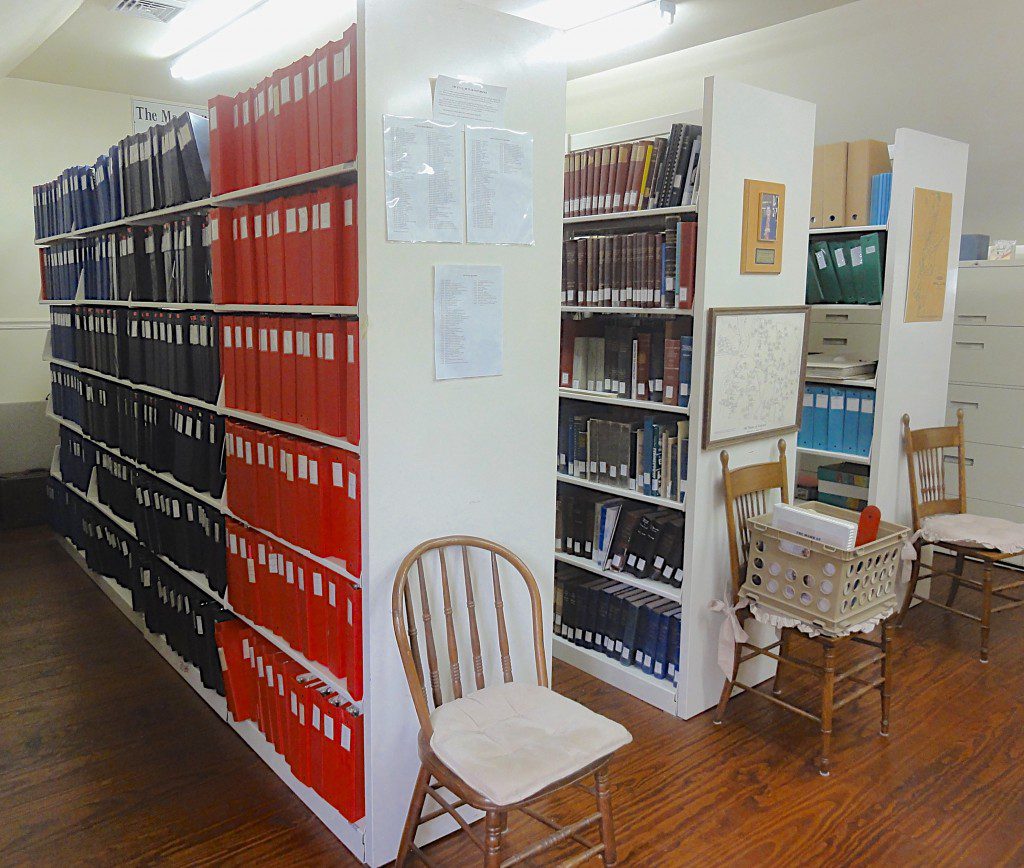 The Research Library housed Eva Butler's original research collection since 1965. We have expanded since then to contain more document acquisitions. These documents include books, pamphlets, newsletters, and magazines about local history, genealogy, and Indigenous culture.