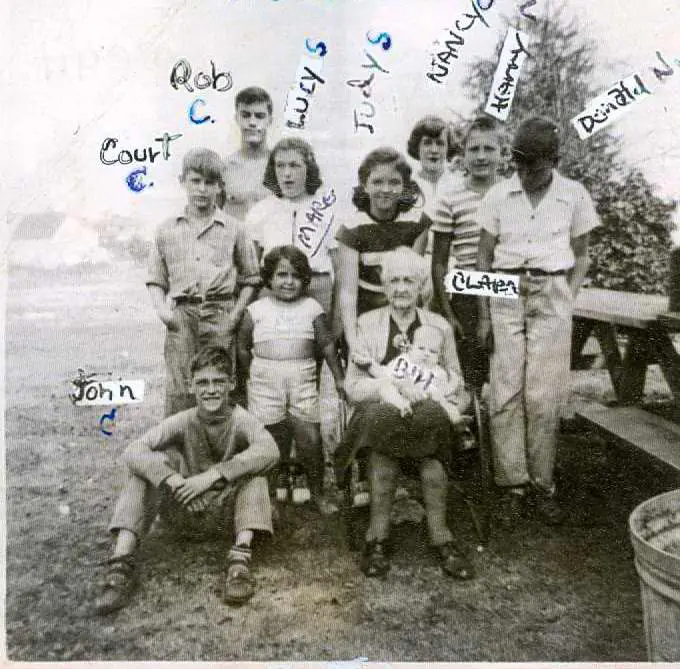 Do you have ancestors from the greater New London County?  Are you interested in historical figures for your academic research?
Our library contains many published genealogy volumes, probate notebook records, family genealogies, and coats of arms.  Our archives contain original correspondence, journals, business records, and transcriptions of hard to access town, county, state, and regional documents.  To see what we have, check our online catalog.
Helping You Find What You Need
The Old Mystic History Center's resources can inform you of the individuals who were part of New London County's history for close to 300 years.  The collections below are only some of the materials to explore.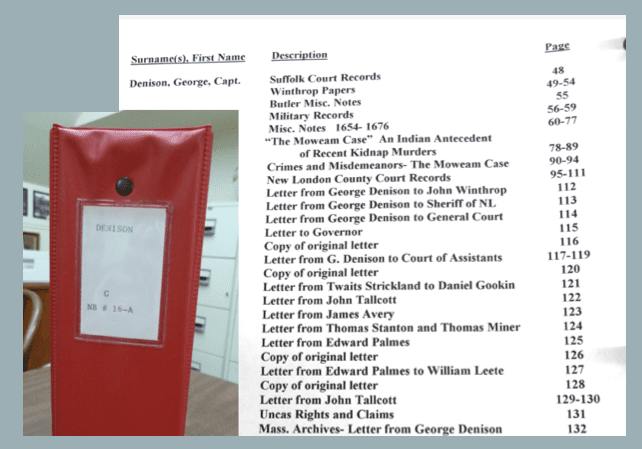 Eva Bulter's Geneaology Notebooks
The Old Mystic History Center has 63 genealogical notebooks.  Arranged alphabetically, these resources contain transcriptions of documents, genealogical charts, and research notes, all designed to make your own family research easier.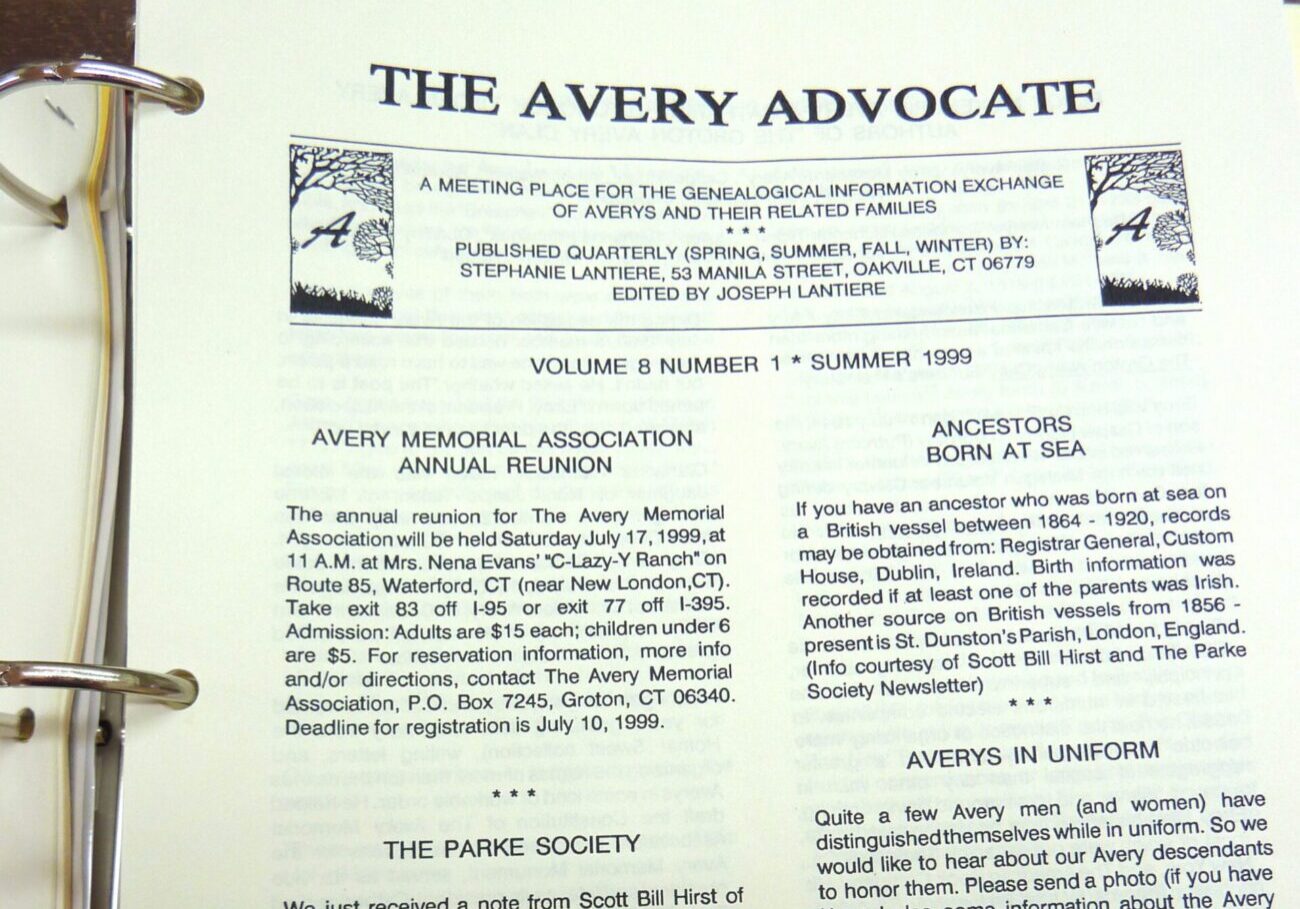 Published Family Histories & Newsletters
Our library has numerous volumes of published family histories of people from New London County, several out of print or hard to get.  Additionally, the library's collections include family newsletters, many from the 20th century.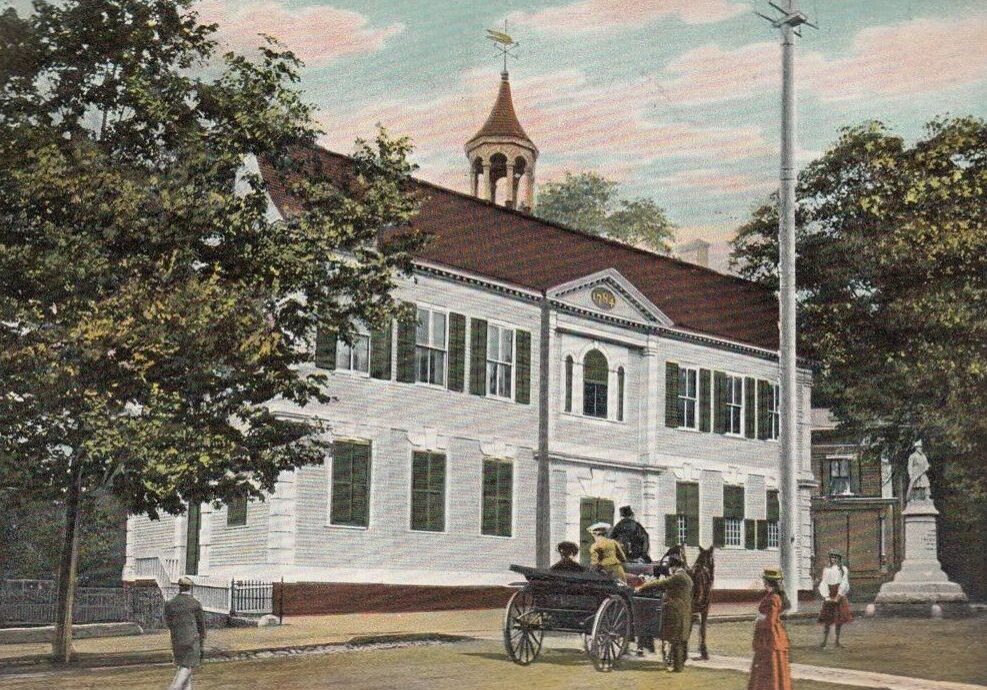 New London County Governmental Records
With 58 town notebooks and 72 colonial notebooks, Eva Butler's transcriptions can provide you access to many kinds of unpublished town and county documents: court papers, probate files, town meetings, and petitions to the state legislature.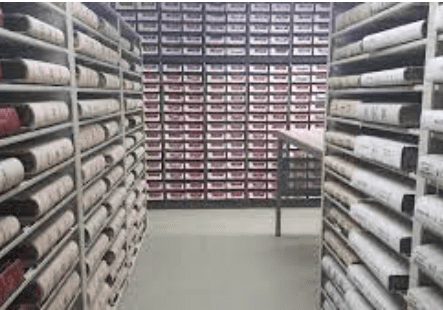 Exploring Connecticut's Vital Records
Are you interested in searching Connecticut's town and city halls for vital records? The right to search in these repositories is restricted to members of genealogical societies that are incorporated by the State.  The Indian and Colonial Research Center is an incorporated genealogy center, recognized by and registered with the Secretary of the State of Connecticut in accordance with Section 7-51 of the General Statutes.  Membership in the OMHC provides you with the genealogists' "blue card" that acts as your passport to these records.