Indigenous Peoples Collection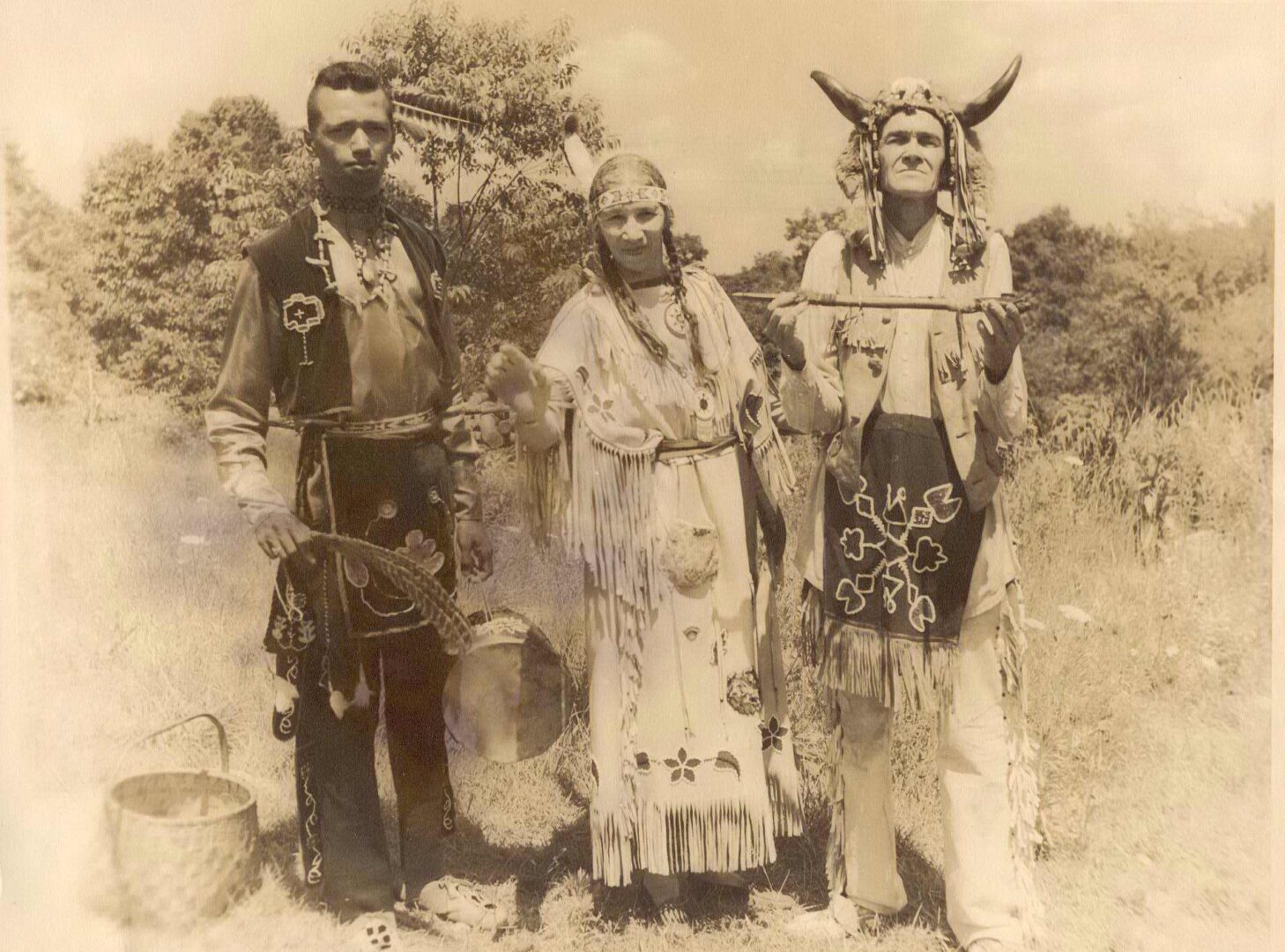 The Old Mystic History Center (formerly the Indian & Colonial Research Center) has a long association with Indigenous communities in Southern New England.  For several decades, Eva Butler worked with these communities on various archaeological and cultural projects.    She was instrumental in founding the Indian Museum on Fort Hill in Groton, Connecticut, and the Tomaquag Museum in Tomaquag, Rhode Island.  One of the founding members of the ICRC was Mary Virginia Goodman, a woman of Mohegan descent.
The Center holds an extensive and unique Indigenous collection. Butler's original anthropological field notes, baskets, archaeological artifacts, transcriptions of historical records, images, audio tapes, a collection of mid-19th century anthropological literature, and slides can be seen at the OMHC.  So can later book and object acquisitions.  A recent donation of papers from anthropologist Vicki Welch, author of And They Were Related, Too: A Study of Eleven Generations of One American Family (2006) is being processed and catalogued.
For more information, refer to the Center's online catalog.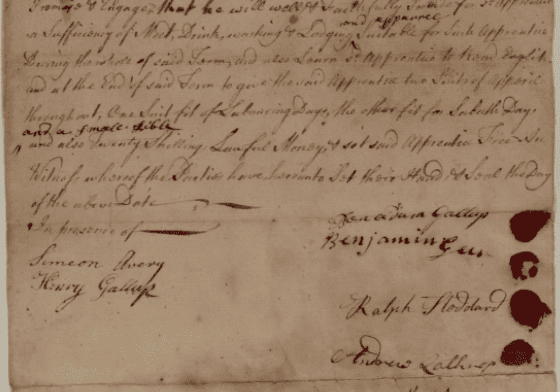 Our Library contains Eva Butler's notebooks of transcriptions, scrapbooks, and documents related to Native American tribes throughout New England, especially during the colonial period. We have primary source material related to local Indigenous groups, including information on daily family life, traditional art, and trade. The collection reveals the Native and colonial settlers' interactions, including land records, court records, the Pequot War and King Phillips War.
Our special collections include mid-20th Century anthropological information collected by Butler and issues of Narragansett Dawn published from May 1935 to October 1936. Edited by Princess Red Wing, Narragansett Dawn includes historical as well as day-to-day information about members of the Narragansett tribe.
Archaeological Collections
We have many examples of stone arrowheads, tools, and household or utilitarian items from many time periods. Items in our collection include the stone tools used to make the points and other tools for cleaning animal hides, drilling, engraving, and making stone bowls. Stone tools were also used to make clothing, shelter, and decorative art.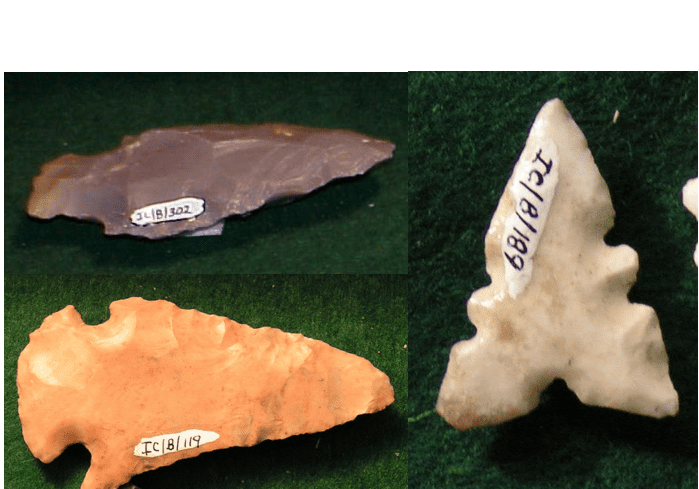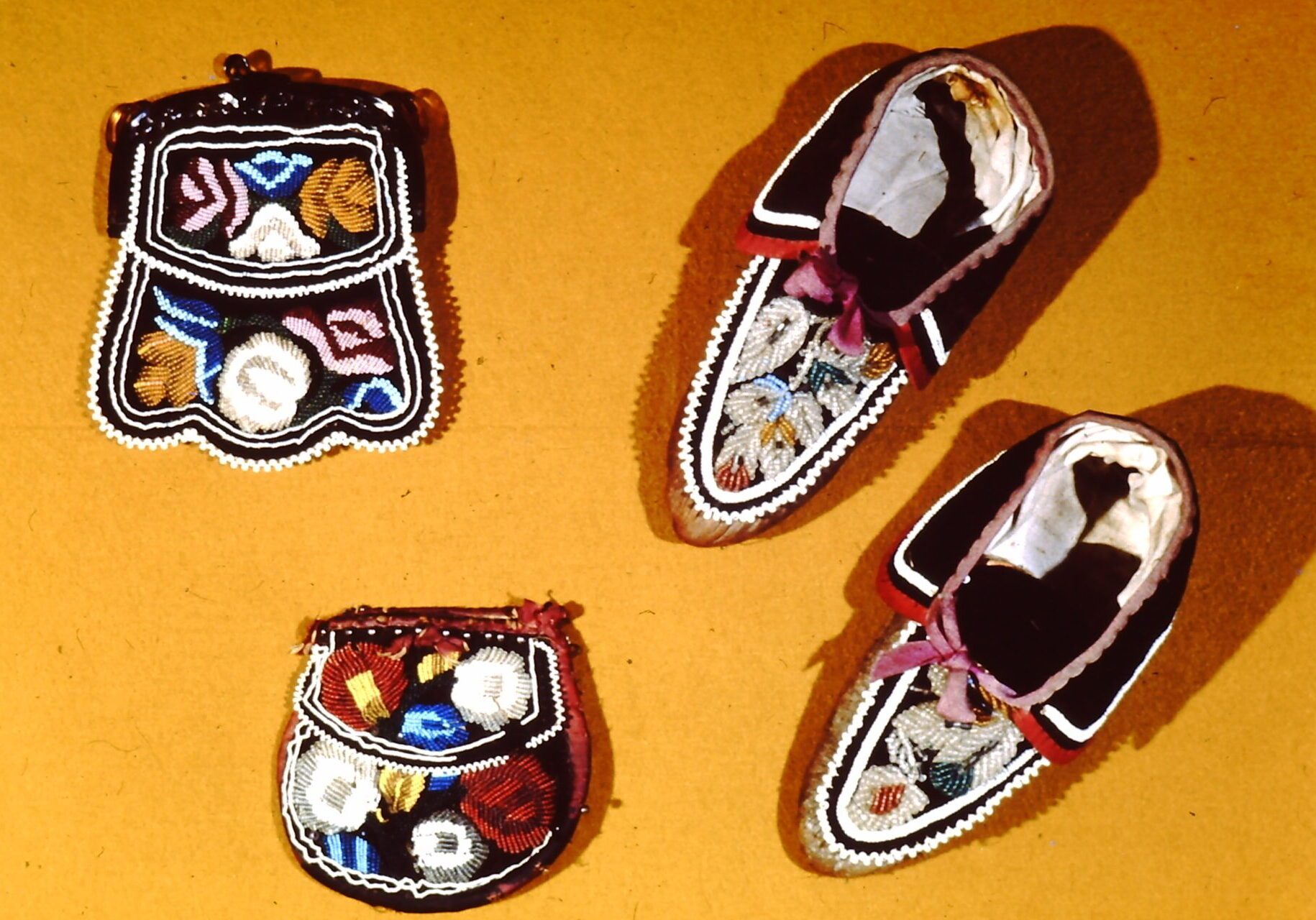 Many of our decorated baskets and beadwork are from the local area. The beadwork bags and moccasins in the photo are examples of Iroquois raised beadwork. These items exemplify the journey of Native people from Fort Shantok who traveled back and forth to Brothertown.
Butler Notebook & Scrapbook Collections
Throughout her career as an anthropologist and educator, Indigenous people were at the forefront of Eva Bulter's research, professional relationships, and personal friendships.  Her 104 Native American notebooks contain transcriptions of historical records, many of which remain unpublished elsewhere today, information gathered from primary and secondary sources, and field notes from her work with local tribal communities.  The notebooks are arranged by topic and by tribe.
Among the multi-volumed scrapbook collection, you can find nearly 70 years of newspaper clippings on local tribes.